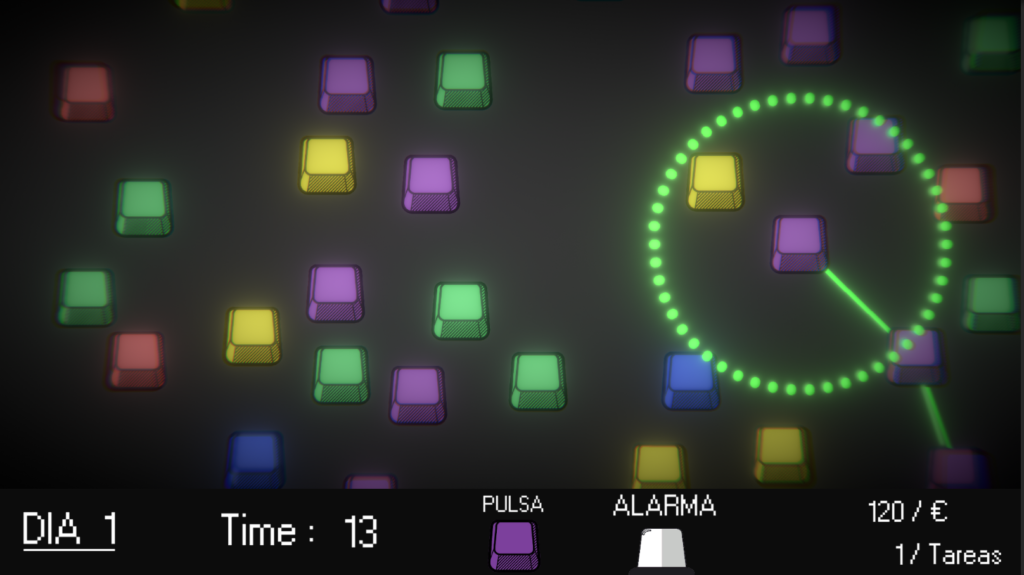 In the bustling world of "TU BOTÓN," every decision carries weight and consequences. Are you ready to take on the challenge? Step into the shoes of a new employee at a nuclear power plant, where your objective is simple: survive 10 days on the job. But it won't be easy.
As you navigate through each day, you'll face a series of tasks and encounters. Your primary responsibility is to connect the power cores, starting from the base and working your way up to the central core towering above. Be careful though, as one wrong move can lead to catastrophic results.
But the challenges don't end there. Your boss, known for being anything but pleasant, will constantly test your mettle. Prepare to make difficult decisions that could impact your job security and the safety of the entire facility. Will you prioritize productivity or choose a more cautious approach? The choice is yours.
Immerse yourself in the captivating world of "TU BOTÓN" with its intuitive mouse-click gameplay. Each playthrough generates a unique experience, thanks to the game's randomized nature. Adapt and strategize as you encounter different scenarios, ensuring no two games are alike.
Unleash your problem-solving skills, quick thinking, and adaptability in this high-stakes adventure. Can you navigate the intricate network of power cores while managing the demands of an unpredictable boss?
Embark on this thrilling journey and test your decision-making prowess in "TU BOTÓN." Will you emerge victorious, or will the pressures of the job get the best of you?